DBF 2024 Headliner - Miss Betsy Rose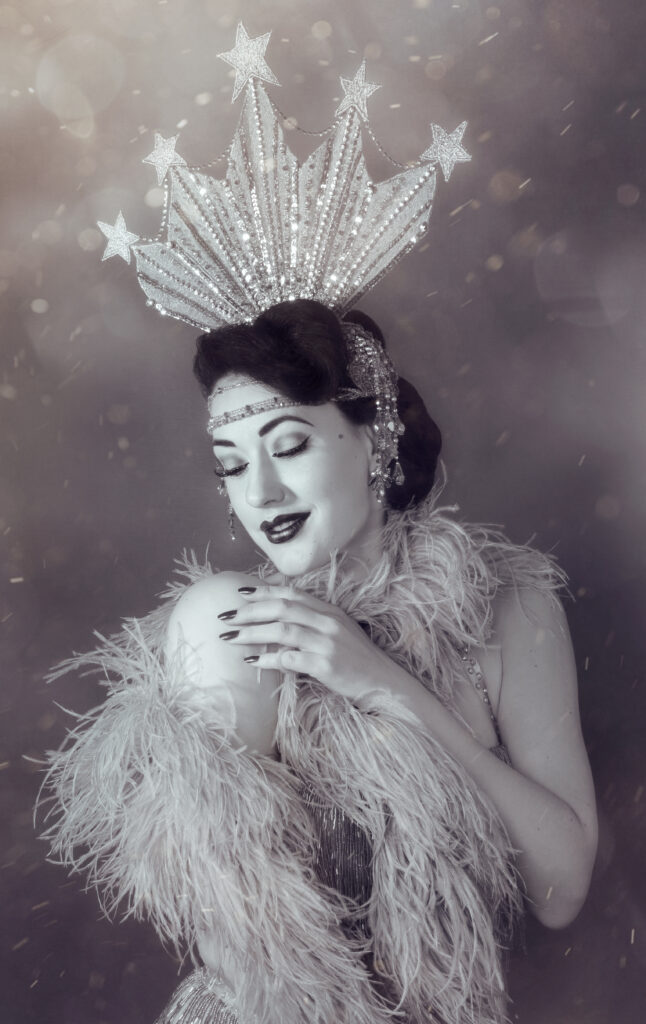 Announcing our headline act for Dublin Burlesque Festival 2023
We are very happy to reveal the wonderful
Miss Betsy Rose
as our festival headliner for this year!
Classic Burlesque star, Miss Betsy Rose is one of London's most prestigious headline performers and a key figure on the international Burlesque scene, dazzling audiences on every continent around the globe for over a decade.
Completely devoted to the original spirit of Burlesque, her passion for bygone arts combined with her professional dance background have led her to star in two West End runs of The Hurly Burly Show, appeared in feature films, music videos, Television dramas and Television commercials. Such have included The Crown, The Great, Pennyworth, The Hour and The Look of Love. Alongside performing for some of the world's most elite clients- Vogue Arabia, YSL, Dolce & Gabbana, Bvlgari, Givenchy, Cointreau and Paris Fashion week, Miss Betsy Rose has also entertained audience members which have included no less than the British Royal family, Italian Mafia and the Grand Prix elite. Miss Betsy Rose is also an established model and has been featured in French Vogue, ID, Harper's Bazaar and Italian Playboy to name but a few.
Betsy has three times been voted the UK's number 1 most influential Burlesque figure, by the highly regarded industry poll, 21st Century Burlesque, as well as ranking 12th in the world's top burlesque countdown. Other awards also include GQ Italia's Best Burlesque Performer of 2015 and Best Burlesque in the London Cabaret Awards.
Not content with just being one of the biggest stars of Burlesque, Betsy turned her hand to producing shows in 2015. She has gone on to create the incredibly successful show, Gin House Burlesque, which boasts an impressive 6 years of sell out shows, and her brand new show The Beguiling Hour, which debuts Autumn 2021 in London.
"A diva of the roaring 20's and as elegant and refined as Marlene Dietrich. The best in Burlesque." - GQ Italia
"A truly religious experience" - 21st Century Burlesque
"Breathtaking Perfection" - Culture Fix
"Mesmerising" - Time Out London