We have an amazing headline act for the 2019 Dublin Burlesque Festival.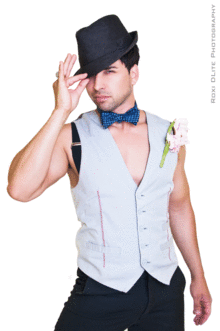 Known for his epicly theatrical performances, he has headlined in some of the largest Burlesque shows and festivals around the globe. He was named the world's "Most Innovative" performer by the Las Vegas Burlesque Hall of Fame. He is the starring male performer in Dita Von Teese's many world tours. He created, directs, co-produces and stars in his male-burlesque show "Diamond Studs".
In addition to Jett's burlesque performance, with degrees in acting and musical theatre, Jett has been a professional actor in theatre, film, and television for over 20 years. From a base of the extensive "Stanislovski technique" of acting, Jett has discovered ways to break down the "Science of Stage Presence", to define it and uncover its elusive secrets, and has created his own methods and exercises by which to fully exude it, specifically within the theatre of burlesque.
We will be back with more news about workshops and so much more…